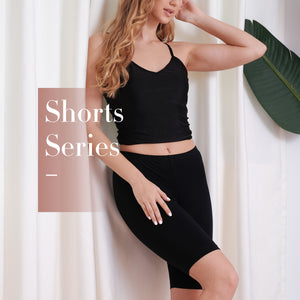 Slip Shorts Series
These stretchy shorts are soft, comfy and lightweight. We choose high-quality fabric for optimal summer comfort. Soft as your second skin, the breathable material wicks away moisture or any sticky feeling, keeping your skin smooth.
shop now
ABOUT US
"Life Wear, Life Better"
MANCYFIT is an international brand and clothing design company founded in 2016. 
The company was built in a passion for high-quality everyday wear with the goal of making life better, upholding " Life Wear, Life Better" as its brand concept.
We mainly focused on women's lives needs clothing, and we also offer men's and children's apparel. Our outstanding designer and manufacture enable us to deliver superior fit and comfortable products that can be worn every day.
MANCYFIT has grown rapidly throughout the last three years. Today, it mainly targets America and is expanding globally to Canada, Australia, Europe, Japan, and more. It will continue to provide high-quality and lifestyle clothing to support customers' healthy lives and brought the best product closer to customers.